Your gift helps us live out our vision to serve the world.
Giving at Living Hope Church
We encourage all those who are part of our Church family to give — not out of obligation — but out of a spirit of worship. Your gifts allow God's work to be done in our midst, in our community, and in the world around us.
Why We Give
"In every way I've shown you that by laboring like this, it is necessary to help the weak and to keep in mind the words of the Lord Jesus, for He said, 'It is more blessed to give than to receive.' " Acts 20:35
Because of you...
We have reached more people with the gospel by upgrading our technology, investing in the next generation, and supporting mission work in Ukraine, Africa and so much more.
Our Vision for 2021
We have been given many opportunities for 2021 which we believe will glorify God. The most significant has been the opportunity to expand our space, providing a location for other churches to meet, for homeschool groups to utilize, and also for senior groups, bible studies and a clothing and food pantry. Will you partner with us as we dream about what God has in store for us as we expand?
Giving FAQ
All online giving is through a secure server, you can do a one time gift or set up recurring giving if you prefer.
You can send in your gift through the mail to 113 Palace Lane, Suite J, Williamsburg, VA 23185.
We have a secure giving box available in the sanctuary if you'd prefer to drop your tithe or offering off at the church building or bring to Sunday morning service.
All financial gifts are tax deductible and we will send a form out at the end of the year for tax purposes.
Because of you we help people in Ukraine!
In 2019 one of our members, Bob Harman, traveled to the war zone in eastern Ukraine, where Russian troops were lined up against Ukrainian troops. Every month people are shot by snipers and houses are shelled by the Russians. Ukrainian soldiers, men and women, shoot back from abandoned apartment buildings and trenches. Six years ago courageous Christians with bread in one hand and a Bible in the other moved to the towns along this front, and from their efforts 25 new churches have been established.
Bishop Anatoliy Bezkrovnyy shared with Bob that the biggest need was for additional funds for the salaries of these Christian workers. Since then, our church has contributed toward these salaries on a monthly basis. One church started a bakery and shop in its building in Marienka to provide food and work for those without either. Church members dug a well after the town's water system was knocked out by Russian bombing, but then found the water was too full of minerals to be usable, so an industrial filtration system was put in place. This provides pure water for the bread and also free clean water to the townspeople, who collect it in plastic jugs to carry home.
After several years, the system was worn out and needed repairs costing $3000. Our special appeal was to provide the money for the new parts for the filtration system. We are glad to report that enough money was raised and the system is again working! The present need is to continue to provide monthly salaries, approximately $400 per family. If you are moved to continue giving, designate "Ukraine mission" on the memo line and your money will go straight to these workers.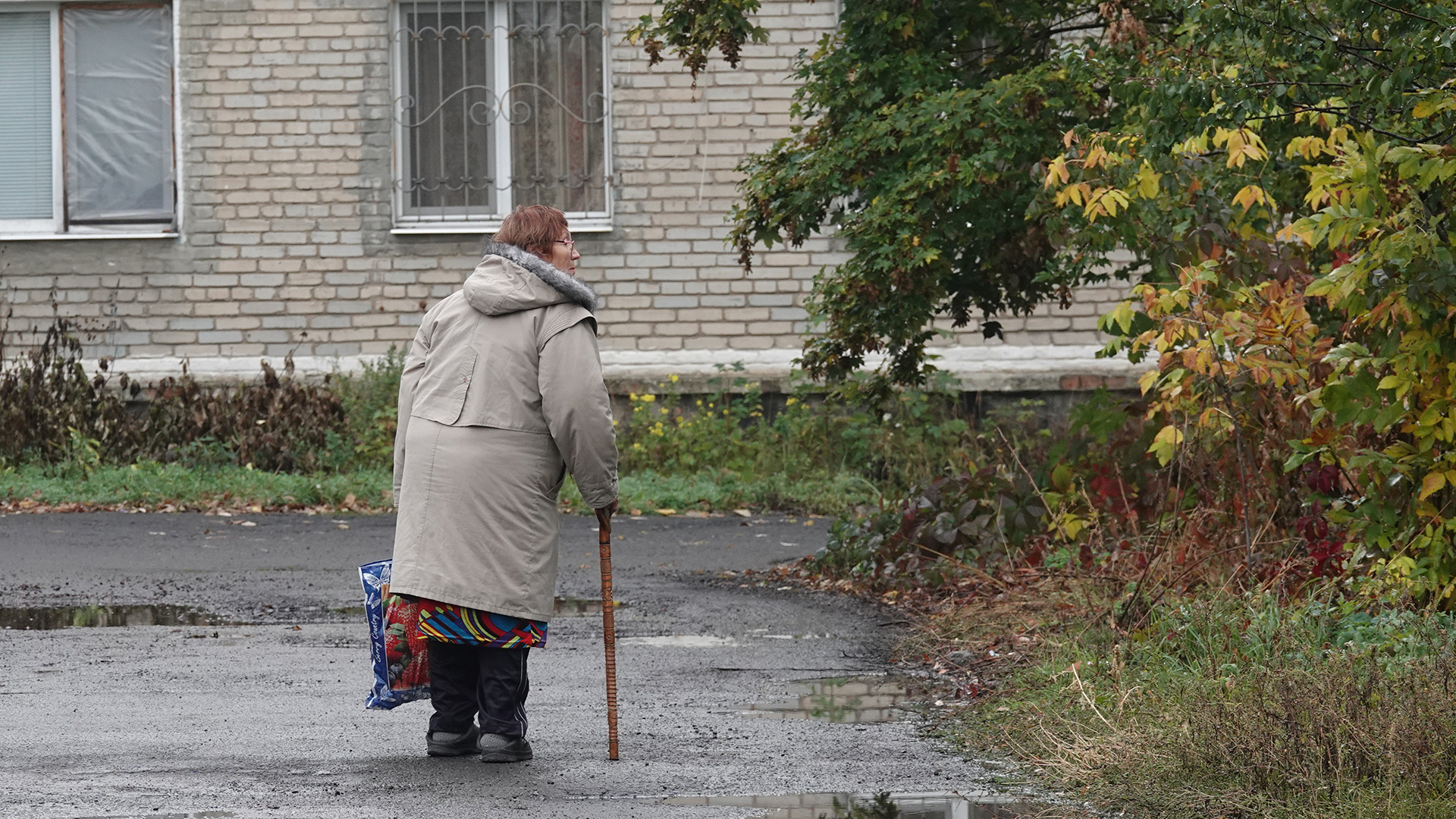 Because of you we are able to stream our services!
In March of 2020 we quickly had to figure out how to live stream our services due to COVID-19. For years we had been recording the audio portion of the sermon but suddenly we could no longer meet in person and wanted to share the video as well. We are so grateful for the knowledge and wisdom a group of believers were able to share. Within a few short weeks we were live streaming our worship services. We also learned how to conduct prayer and group meetings in person and virtually. All of this took an investment in time and financial commitments. Because of you we can now ensure the message of God's hope can reach everyone.